4 MECHANICAL SPOTS 2012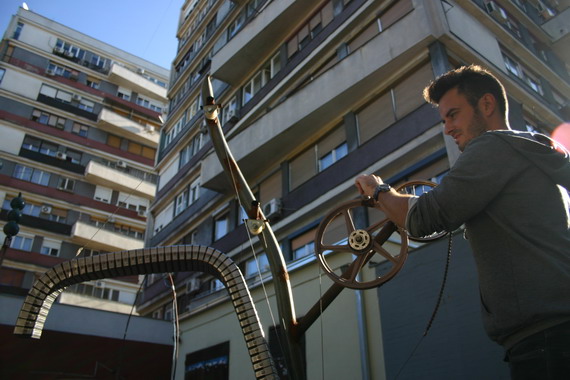 ::karkatag's events
::exposing works simultaneously on four unactivated and hidden city spots around green market
::supplied with map for exploration

Karkatag machines and installations were tactically deployed on urban zone of Vračar (municipality in Begrade), on four chosen locations. We avoided big squares and pedestrian zones. Focus was on the individual and his/her close relationship with the content. Machines were hidden from overuse, but exposed for deeper/thorough overview.


concept
karkatag collective
art director
gaelle leenhardt
crew
karkatag team/aleksandar mijuskovic/aleksandar stojiljkovic/gaelle leenhardt/
marija popovic/martin pujic/mirjana jelic/mladen jovanovic/petar lausevic/
tadej kurepa
grafic design
gaelle leenhardt/marko dimitrijevic
pr
tadej kurepa
production
karkatag collective
special thanks
vasovic familly