TAKIHOK 2014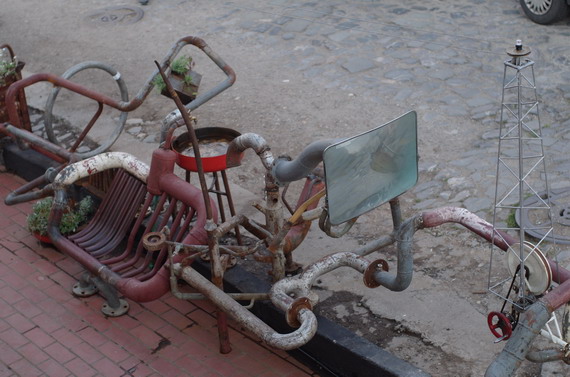 ::bicycle parking rack with additional facilities
::micro garden and interactive installation

Colossal utilitarian sculpture, made of 950 kilograms of scrap industrial piping. It is result of a 3 week collaboration between Karkatag and Zmuc and serves as resting and service spot for long distance cyclist riding down the Danube on EuroVelo 6 route. It includes running water, internet, benches, panoramic cable car, bike stand with free tools, garden and bike locking possibilities. Project supported by Trag Foundation.


concept and production
aleksandar popovic/ana dimitrijevic/goran denic/marko dimitrijevic
naming
tobic tobic idol mladih